An extensive range of high-quality Electric Vehicle Charging Cables and Portable Chargers, which meet all international standards. The range includes a wide variety of options, to suit most electric vehicles and charging circumstances. Type 1 and Type 2 connectors; single phase or three phase cables; UK plug, Commando plug (blue), or three phase Commando plug (red); standard length, extra-long, and extension cables. All cables are supplied in a convenient Laser branded carry bag for easy transport and storage when not in use.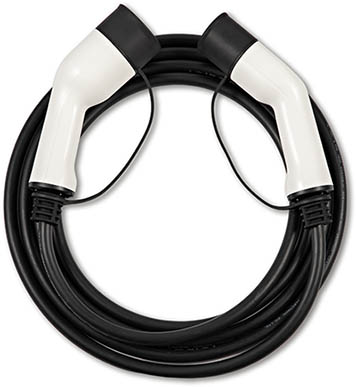 Single phase voltage up to 240VAC, for charging at up to 7.4kW
Three phase voltage up to 415VAC, for charging at up to 22kW
Tested to 2,500 VDC, Operating temperature -30C to +50C
Connectors made from durable polycarbonate with copper alloy contacts
IP55 rated, IEC, UL, TUV, UKCA and CE certified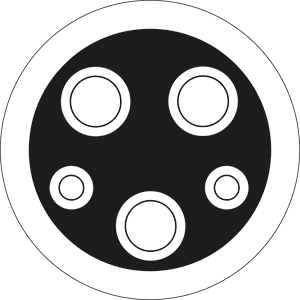 Type 1
Applications include: Citroën C-Zero, Ford Focus Electric, Kia Soul EV, Mitsubishi I-MIEV, Mitsubishi Outlander PHEV, Nissan e-NV200 Combi, Nissan Leaf 2012 – 2017, Peugeot i0n, Renault Fluence, Toyota Prius, Vauxhall Ampera.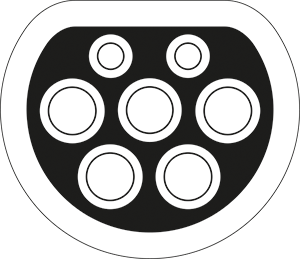 Type 2
Applications include: Audi, BMW, Hyundai, Jaguar, Kia, Lucid Air, Mercedes, MINI, Nissan Leaf (2018), Porsche, Range Rover P400e, Renault, Smart, Tesla, Toyota, Volkswagen, Volvo.
Single phase 32A cables will charge at up to 7.4kW, which is common for home wall box chargers, but can also be used in public charge points
Three phase 32A cables will charge at up to 22kW, which is common for public charge points, and will charge a vehicle faster
A three phase cable can also be used in a single phase outlet
Single phase 13A portable charger c/w UK 3 pin plug, for domestic charging
Single phase 32A portable charger c/w Commando plug (blue), for outdoor charging
Three phase 16A/32A portable chargers, c/w 16A or 32A three phase Commando plug (red), for workshop charging
13A single phase portable chargers, will charge at up to 3.7kW
32A single phase portable chargers, will charge at up to 7.4kW
16A three phase portable chargers, will charge at up to 11kW
32A three phase portable chargers, will charge at up to 22kW
Part No
Vehicle
Socket
Charging
Socket
Cable
Length
Phase
Controller
Amp
Rating
kW
Rating
Voltage
Charging
Location
Charge
Speed
8620
Type 2
Type 2
5m
Single
No
32A
7.4
240
Home
Std
8621
Type 2
Type 2
10m
Single
No
32A
7.4
240
Home
Std
8622
Type 2
Type 2
(extension)
5m
Single
No
32A
7.4
240
Home
Std
8623
Type 2
Type 2
5m
Three
No
32A
22
415
Public
Rapid
8625
Type 2
Type 2
(extension)
5m
Three
No
32A
22
415
Public
Rapid
8626
Type 1
Type 2
5m
Single
No
32A
7.4
240
Home
Std
8627
Type 1
Type 2
10m
Single
No
32A
7.4
240
Home
Std
8628
Type 2
UK 3 Pin
5m
Single
Yes
13A
3.7
240
Home
Std
8629
Type 1
UK 3 Pin
5m
Single
Yes
13A
3.7
240
Home
Std
8630
Type 2
Commando
(blue)
5m
Single
Yes
32A
7.4
240
Outdoor/
Campsite
Rapid
8642
Type 2
Commando
(red)
5m
Three
Yes
16A
22
415
Workshop
Rapid
8624
Type 2
Commando
(red)
5m
Three
Yes
32A
22
415
Workshop
Rapid